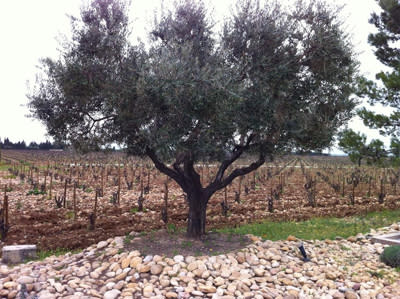 Your projects dedicated to the world of vine and wine making
Are you are winegrower or do you run a wine estate or wine shop? Do you manufacture products and accessories for the wine world or are you a video maker, writer or photographer seeking funding for your projects?
Fundovino has been created to help you finance your projects with online donations from all over the world. Here are a number of key points to bear in mind before launching your project.
Minimum age and Intellectual Property
The minimum age required to submit a project on Fundovino is 18 years. Project owners retain all intellectual property rights for projects they publish on Fundovino and contributions to projects by donors confer no rights. Fundovino functions on a "gift for a gift" basis, whereby project owners thank Fundoviners by offering in-kind rewards.
Present your project well
You can add a video, a brief description of your project with attractive photos and select two languages to publish the details of your project. In this way, you can present your project effectively and speed up its publication by our editorial team. Be sure to use the tools on the platform and your project will have every chance of success and may even exceed its fundraising target.
The All or Nothing rule
To receive donations made by Fundoviners, the target amount you set must be met or exceeded before the end of the collection period.
If the amount required for your project is not reached by the end of the period, Fundoviners' donations are automatically refunded in full.
Useful tips
Once your project is published on Fundovino, the fundraising campaign begins. We strongly recommend that you contact your relatives and network of friends beforehand and ask them to support your project by sharing it on Facebook, Twitter and other social networks. We encourage you to be as active as possible, spreading the word about your project on Fundovino to attract as many donors as you can. You can communicate with them easily and on a regular basis thanks to the News section on your project page.
Commission
Fundovino receives a 5% commission, but only when fundraising is successful. An extra 3% is charged for secure e-payment bank services, bringing total commission to 8% including tax. Please note that this percentage will be deducted when the total donation amount is transferred to your account.
You are the key to your project's success!
Even if you have a great project, this alone cannot guarantee that you will be successful in raising funds. You need to get involved! Be an ambassador for your project, play as active a role as possible on social networks and communicate with your Fundoviners.